26.10.11 / Author: zoey
Warning
: trim() expects parameter 1 to be string, array given in
/home2/gpower2/public_html/femininetattoos.biz/wp-content/plugins/maxblogpress-optin-form-adder/optin-form-adder-lib/include/optin-form-adder.cls.php
on line
120
Who Says "Latin Is Dead?!"
Grab Your Latin Quotes For Tattoos By The Bus Load!
Create Your One Of A Kind Latin Tattoo Today!!
As one of the original romance languages, Latin is making a huge comeback in the tattoo world.
Here at FeminineTattoos.biz, we like to stay current with what is both popular and meaningful regarding tattoo creation.
With a rich and vibrant history, what better way to express yourself than to adorn your body with a beautiful Latin phrase.
We have a fantastic deal for you today…
Introducing…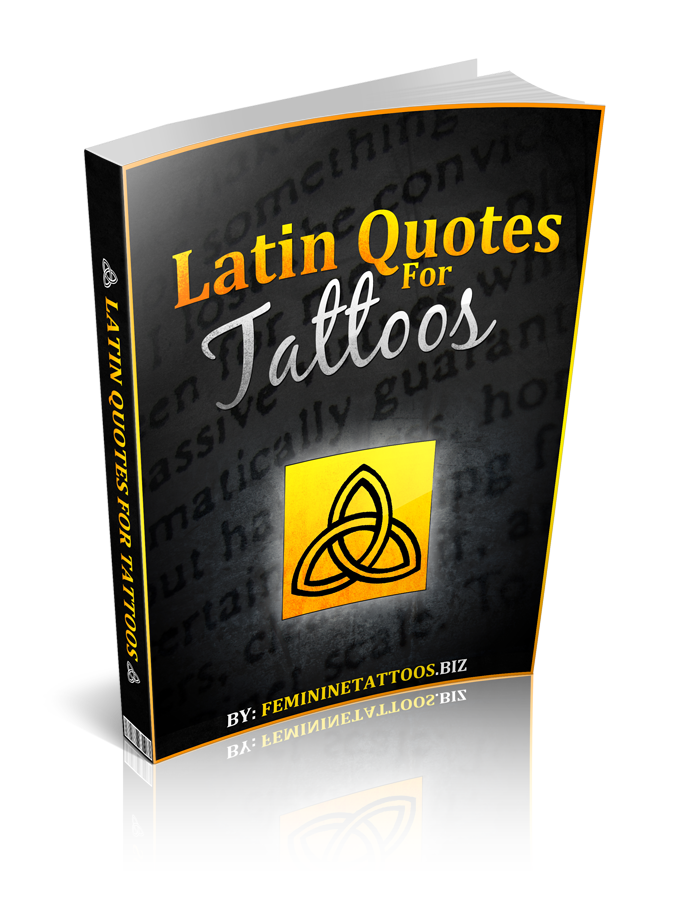 This exclusive offer is only available here!
By Clicking The Add To Cart Button Below, you will get immediate access to almost 2000 Latin quotes, phrases, motto's and sayings.
All for only… are you ready for this?!
$4.97!
That's right, for less than a cup of coffee at StarBucks, you could be creating the Latin tattoo of your dreams in the next few minutes!
Don't miss out!
Click The Add To Cart Button Below!